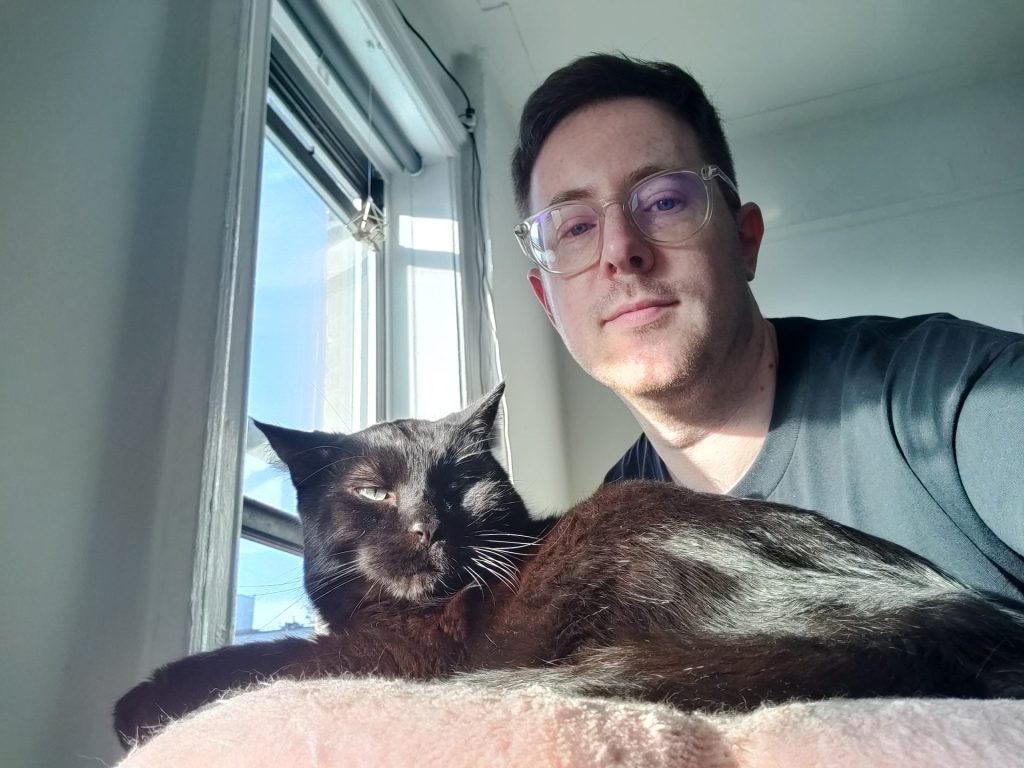 Hi, I'm Jacob! I'm a background and prop designer with experience on several indie productions. I'm a huge fan of adult animation, architecture, cinematography, and giant robots.
I treat knowledge cumulatively, and apply much of my past experience in tech production teams to animation pipelines, and my experience in writing+drawing comics to understanding the director's vision when designing backgrounds.
Based in NYC with my cat, Mercury.